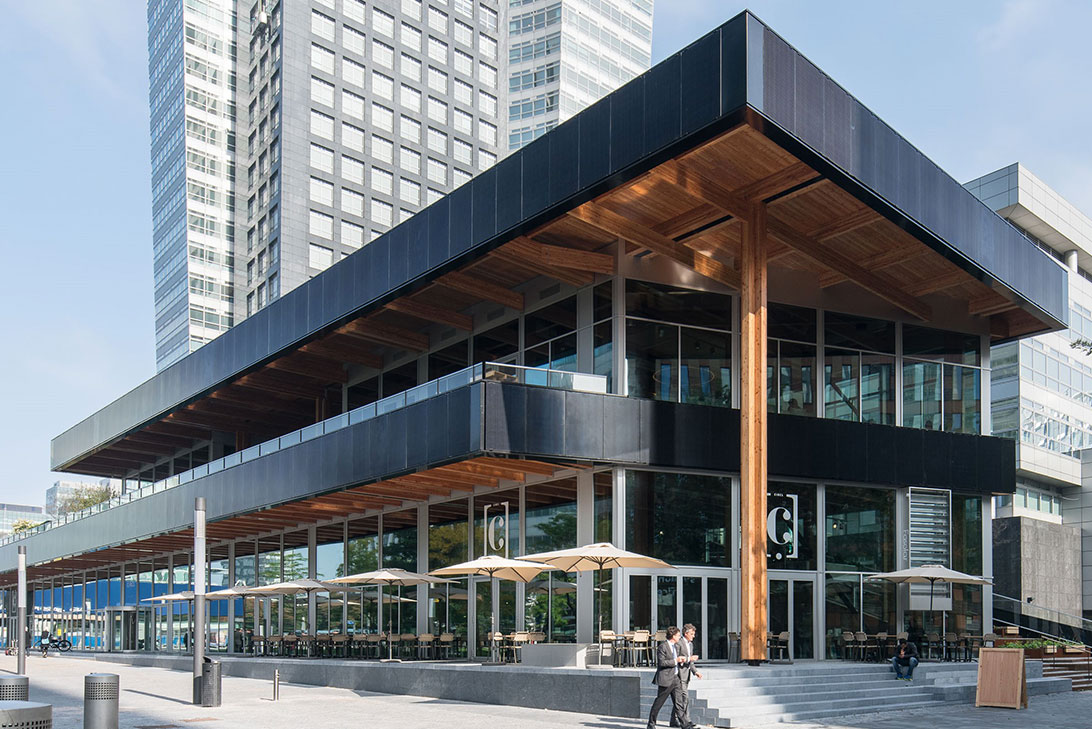 Circular financing scheme/programme
Circular funding programme

Circular indicators

Circular project assessment

Circular project monitoring

Commercial banks

Equity

Loans
The size of the circular economy is directly related to the availability of financing for circular projects. It is therefore of paramount importance that circular economy will be understood and supported by commercial banks. This case study describes initiatives by the FinanCE group, Intesa SanPaolo, and ABN AMRO, which illustrate the growing attention from commercial banks to the circular economy. With commercial banks getting increasingly involved in the circular economy, their understanding of the economic impact of circular businesses increases. They realise the potential for value creation by supporting innovative circular businesses, and the necessity to anticipate and consider risks related to linear economy practices1.
FinanCE Group
In 2014, the FinanCE working group was initiated to get an understanding of the implications of the circular economy as a new economic paradigm. The FinanCE working group consists of commercial and public banks and institutional investors that understood the relevance and potential impact of the circular economy on the financial system1. Moreover, they expressed the ambition to actively contribute to guiding and supporting the circular transition. Together, they created a set of voluntary process guidelines that recommend transparency and promote integrity in the debt and equity market for the circular economy2. The document strongly emphasises the importance of clear communication on project selection, transparent evaluation criteria, and performance indicators in reporting2.
Intesa Sanpaolo and ABN AMRO are part of this working group. These two banks have a particular focus on supporting circular economy in their operations, as outlined below.
Banca Intesa Sanpaolo
Intesa Sanpaolo

, the largest Italian banking group, is committed to becoming a reference model in terms of sustainability and social and cultural responsibility. Since 2014, Intesa Sanpaolo has identified Circular Economy as a potential paradigm to tackle environmental issues while boosting competitiveness of companies. The Bank believes that the circular economy will spread when banks and other funders decide to invest in such businesses. Intesa Sanpaolo is convinced that the circular economy also provides benefits for the banks themselves: by focussing on innovation, their clients will become more competitive and resilient. Ultimately, this will reduce risk in the Bank's portfolio.
In 2015, Intesa Sanpaolo decided to start supporting the transition towards a Circular Economy by joining the Ellen MacArthur Foundation

as the first Financial Services Global Partner. Circular Economy was then included in the 2018-2021 Business Plan of the Group as one of the key strategic pillars to become an Impact Bank. Through its "Circular Economy" project, Intesa Sanpaolo is seizing strategic opportunities to become an innovative and exclusive financial leader for the circular economy, redefining traditional financial tools to support the transition to a new model for economic development that is sustainable over time.
To deliver on its objectives, in September 2018 Intesa Sanpaolo has introduced a dedicated credit facility to support the transition towards a Circular Economy. The so-called Circular Economy Plafond

, consisting of EUR 5 billion within the 2018-2021 Business Plan, is dedicated to innovative companies or projects in the Circular Economy field across all Italian and foreign markets. Access to the CE Plafond is regulated by both ordinary credit procedures and compliance with a set of eligibility criteria. Such criteria of "circularity" were developed in partnership by Intesa Sanpaolo Innovation Center and the Ellen MacArthur Foundation. The interest in the credit facility shows that attention for circular economy is growing in Italy and across Europe.
In the same year, Intesa Sanpaolo also launched the Circular Economy Lab, a dedicated hotspot in Milan for open innovation and culture spreading. CE Lab supports the bank and its clients to better understand the opportunities of Circular Economy and to identify potential areas for improvement across companies' value chains.
In 2019, Intesa Sanpaolo has become the first bank to issue a sustainable bond dedicated to creating a more circular economy, as the intensifying focus on ESG from investors and policymakers continues to gather momentum. The EUR 750 million five-year senior preferred bond gathered a book of more than EUR 3.5 billion.
ABN AMRO Bank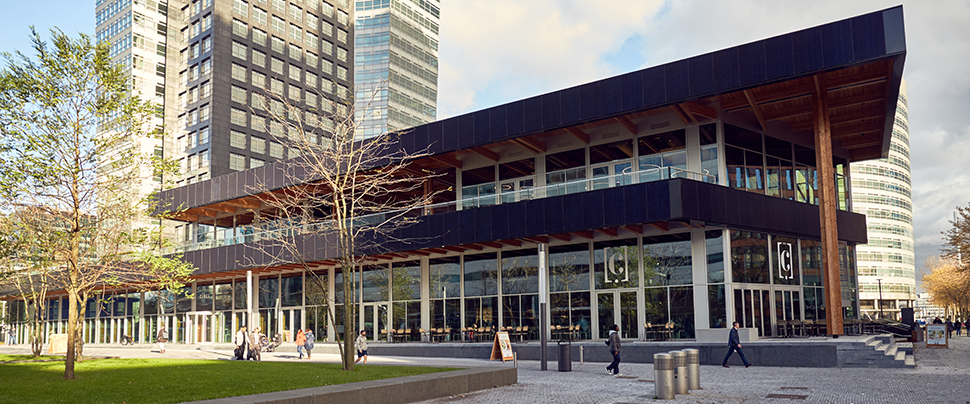 The Dutch bank ABN AMRO also concluded that the meaning and potential of the circular economy is not yet understood by all their clients. Their circular economy initiatives originated from this observation. ABN AMRO Bank has many sustainable initiatives, but one is specifically dedicated to the circular economy, formulated in 2017. The bank aims to finance EUR 1 billion in circular projects and thereby save 1 million tonnes of CO2 in 5 years. To realise this ambition, the bank identified relevant clients from its business units and invited them to business innovation workshops. Clients get an initial circular assessment and are helped in the identification of circular opportunities. The bank emphasises that circularity not only increases sustainability, but also creates value and profit. The workshops are seen by ABN AMRO as a starting point for further collaboration in the financing phase.
To be able to assess the impact of its circular investments, ABN AMRO compares the impact of their linear and circular projects internally. This comparison is done by taking a quantifiable indicator, for example tonnes of CO2 emitted, as a reference. Internal research shows that circular projects contribute more to meeting national climate targets. For ABN AMRO however, these quantitative comparisons can be time-consuming and sometimes difficult. The bank hopes that more open source data will become available on the life cycle assessment of different products or services.
More information
ABN AMRO

Intesa Sanpaolo

FinanCE group: report from Ellen MacArthur Foundation

Contacts
ABN AMRO: Sustainable Finance Desk
Intesa Sanpaolo: Intesa Sanpaolo Innovation Center, Circular Economy Team