Cities as circular ecosystems
The negative consequences of the linear economy are becoming increasingly evident in cities. For example, about 75% of the natural resource consumption occurs here and cities are responsible for 50% of global waste generation, as well as 60-80% of greenhouse gas emissions1. At the same time, cities are blessed with an abundance of innovative businesses and creative individuals. This means that they are ideally placed to turn the tide and foster circularity. In this respect, cities resemble ecosystems. The concentration of producers, consumers, and intermediaries, and the related material and waste flows, create ample opportunities to introduce new circular practices.
Cities as circular cradles and catalysts

With this high density of producers and consumers, material and waste flows, knowledge, data, infrastructure and capital, cities have ample opportunities to respond to urban resource challenges by rethinking how materials, products, and assets are used. In addition, innovations and changes in consumer behaviour are adapted at a fast pace in cities due to intense social and other media influences. In other words, a city is an ideal ecosystem for the development and implementation of new circular business models that can drive the circular transition (see figure 1)2.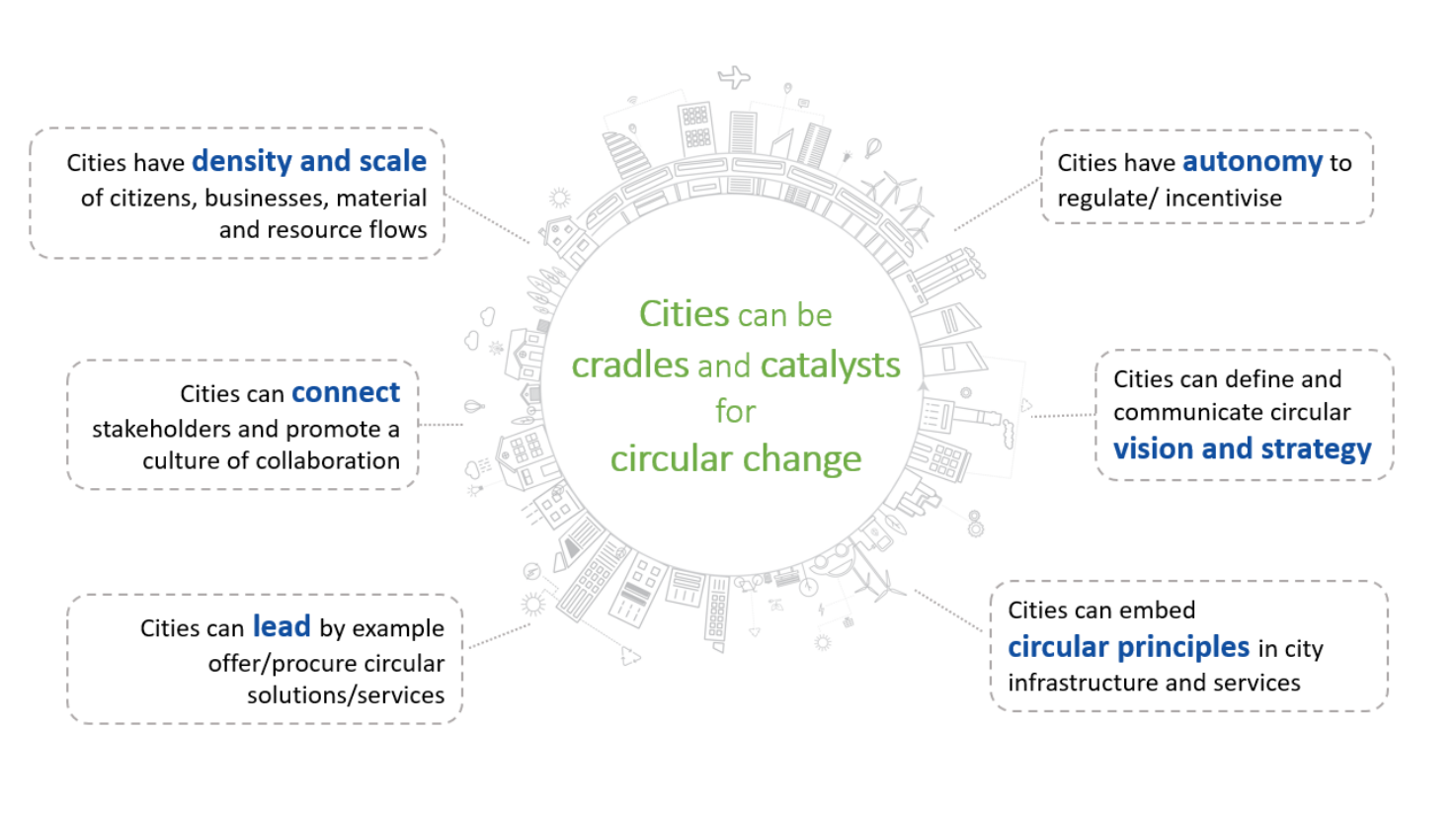 Figure 1: Cities as cradles and catalysts for circular change
(European Investment Bank, 2018)
City governments can play an important role in fostering the circular transition. Learn more about how cities can act as catalysts.
Cities as Living Labs

The confluence of businesses, citizens, government actors, and universities in cities creates living innovation labs in which new circular practices can be tested and developed. The concept of Living Labs can thus be applied to cities, as it is defined by the European Commission as:
"[an] open innovation ecosystems based on a systematic user co-creation approach that integrates public and private research and innovation activities in communities, placing citizens at the centre of innovation".3
Municipalities can actively stimulate the creation of circular Living Labs. In this way, Living Labs are an ideal instrument and platform to support innovative circular start-ups, foster promising collaborations, and involve citizen groups in identifying and implementing different circular concepts. In 2019, Climate-KIC published a report4 on transforming city districts into learning centres of the circular economy, which included the following case studies:
Gothenburg (Sweden): centres for urban remanufacturing in the context of the CURE Pathfinder project5
Trondheim (Norway): experimental housing in Svartlamon and city libraries as platforms for repair, exchange, and lend6
Utrecht (Netherlands): creative circular manufacturing at the Werkspoorkwartier7
Learn more about circularity in cities from publications listed in the library.