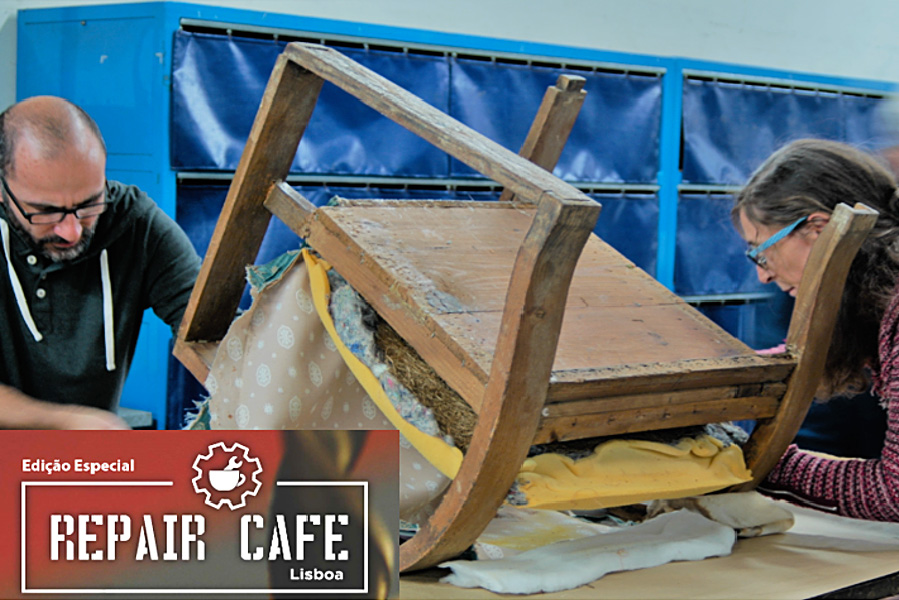 Circular city initiative
Circular Cities

Cities as Catalysts

Cities as Ecosystems

Force

Green Capital of Europe

Urban waste project
The City of Lisbon started its sustainable transition in the middle of the 2008 economic crisis. Within a decade, the city became a greener and more liveable city. These achievements were recognized with the European Green Capital

award that the city received in 2020. Lisbon is the first Southern European city to win this distinction.
Lisbon is currently incorporating circular economy into its sustainable development strategy, by successfully collecting funding for circular projects that will reduce public expenditure. The city sees circular economy as a means to align sustainability with economic growth.
Selecting promising circular projects
When one starts looking for circular potential in an urban context, opportunities appear in many sectors and places, which can be overwhelming for a city government. The City of Lisbon decided to focus on six key sectors (construction, energy, food, mobility, waste, and water) and select circular projects that could reduce public expenditure.
To identify such circular opportunities, the city analysed current material flows and associated costs. High costs related to water use for public purposes, such as watering green spaces and washing streets were identified. Reusing water provided a way to reduce these costs, while at the same time reducing pressure on local water sources (see figure 1).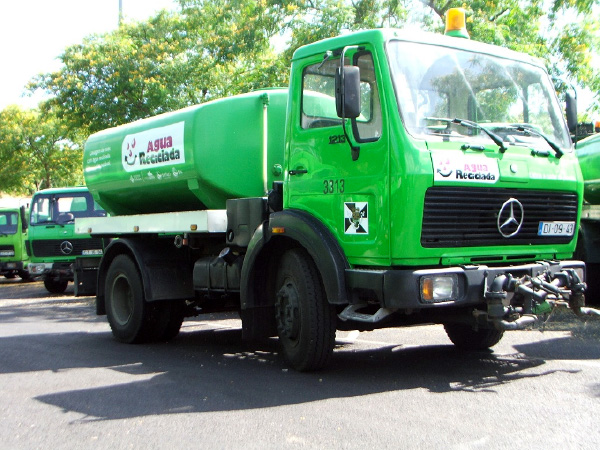 Figure 1. This truck is part of Lisbon's project in which water from the water treatment systems is reused to wash streets and water gardens.
The city selected projects that could improve waste collection in a cost-effective way. The city obtained European funding for two of these waste projects:
Force : in this ambitious circular economy project, four European cities (Copenhagen, Hamburg, Genoa, and Lisbon) work to promote the circular economy by minimising material leakages. Lisbon focuses specifically on food and bio-waste, going beyond improved waste collection. The city set-up a broad network of stakeholders from the food value chain that will develop an App/ICT tool to stimulate food waste prevention and bio-waste source separation. The aim of the app is to identify the quantities and diversity of food sources and food waste in the city. In addition, campaigns will be set up for different target groups to encourage them to separate bio-wastes and increase recycling rates. Learn more about the program so far here and about circular strategies in the food sector here.
URBAN WASTE project : Lisbon attracts a large number of tourists every year. The tourism industry generates a lot of waste and has to sustain heavy waste management costs. This European project supports seven touristic cities in developing strategies to reduce municipal waste generation and to encourage re-use, recycling, and collection approaches. The project enables the City of Lisbon to involve the tourism sector in the city's waste management planning and to develop a strategy to increase circularity in the management of waste. Learn more about circular strategies in the tourism sector here.
Both European projects were funded through Horizon 2020. Learn more about this fund here.
Lessons learnt
Figure 2. Art piece by Portuguese artist Bordalo II. He has created urban art objects spread throughout the city with plastic collected from waste.
While the City of Lisbon acknowledges that obtaining funding for circular projects can be challenging, they have some valuable lessons to share:
Joining forces with other cities to develop larger and more innovative projects can be beneficial. A collaborative project makes it easier to obtain funding and enables learning from other's experiences.
Focus on topics that are already on the city's policy agenda. Aligning the tasks of the project with activities that were already planned makes it easier to achieve circular impacts.
Do not underestimate the time and experience needed in applying for and managing (EU-funded) projects. It can be beneficial to invest in training to become effective in these processes or to hire an external expert.
Ensure local commitment by involving local partners. This increases the effectiveness in project implementation and helps ensuring long-term commitment and continuity.
Rely on external, independent experts to convince stakeholders that the circular transition is both necessary and beneficial. These experts can act as "honest brokers" and show that new circular solutions can indeed be effective.
More information
Lisbon's website

Contact