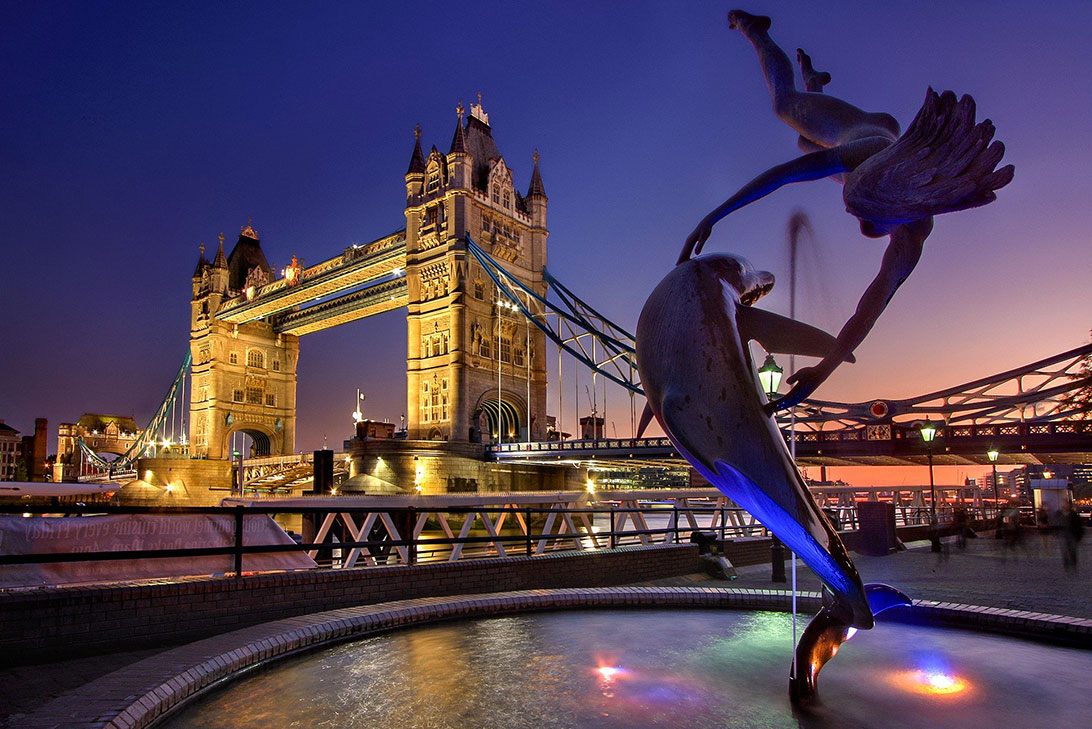 Circular city initiative
Advance London

Circular Cities

Circular city route map

Cities as Catalysts

Cities as Ecosystems

Reusing materials

waste management
London is growing fast, but not in a linear way. It has been predicted that more than 11 million people will live in the United Kingdom's capital by 2050.1 This is why the London Waste and Recycling Board (LWARB)

decided that it was time to make the city not only more sustainable but also more circular. LWARB works on increasing recycling, accelerating the transition to a circular economy, and helping London become a low carbon city. They do this in partnership with the Mayor of London and the London boroughs.
In 2017, LWARB created a circular economy route map for London

. This was produced in collaboration with a wide range of stakeholders. The document identified five areas in which the city should focus its efforts to achieve circularity: textiles, plastics, built environment, electronics, and food. In the calculations for the route map, LWARB concluded that by 2036, the circular economy could provide London with net benefits of at least GBP 7 billion each year. This number was calculated considering circular strategies in the above mentioned sectors. Examples of strategies that contribute to this revenue are modular construction, renting clothing, reducing avoidable food waste, and increasing the recycling rate.2
LWARB's activities
LWARB has two programmes that aim to make the city of London more circular and sustainable: Resource London

and Circular London

.
Resource London is LWARB's local authority support programme, and it focusses on increasing recycling in the city. The programme aims to reduce the city's waste footprint, minimise the amount of waste generated, and increase the levels of recycling, with particular focus on increasing the capture of unavoidable food waste.
Circular London's main goal is to foster the circular economy in the city, for example by engaging with corporates, supporting SMEs, convening and providing opportunities for collaboration and networking, and contributing to policy development in the city and beyond.
LWARB also invests in businesses, primarily SMEs and start-ups, at all stages of the life-cycle that are involved in the circular economy.
LWARB's main investment activities are:
Circular London Accelerator : a programme focussing mainly on built environment, in which selected companies receive support in growing and scaling up their activities. So far, six companies have received support from this programme (LWARB's direct involvement has now come to an end in this accelerator).
Greater London Investment Fund : a venture capital fund for SMEs in the circular economy that need support in scaling up of their activities.
Circularity European Growth Fund: this fund invests in circular businesses with proven cash flow and profit that need significant capital to scale. The fund is operated by Circularity Capital. Learn more about Circularity Capital here.
In addition, LWARB invested GBP 18 million in the London Green Fund

, which invests in schemes that cut London's carbon emissions.
Advance London
In addition to investing in these funds and programmes, LWARB also co-funds Advance London

together with the European Regional Development Fund (ERDF). This is a business advisory programme that offers advice to SMEs at various stages of maturity that have circular economy ambitions. This programme was created as a result of the circular economy route map developed by LWARB for London.
Advance London works both with SMEs that are already involved in circular activities and need help to scale up their activities, and with businesses that currently employ a linear model and want to transition towards a more circular business model. A framework for SMEs was developed to select appropriate businesses. The support includes analyses of value chains to identify applicable circular strategies. Learn more about Advance London's circular business framework here

. In the period 2017 to 2019, 160 businesses were supported by Advance London.
Learn more about the ERDF here.
Lessons learnt
LWARB's approach, including Advance London, serves as a useful source of inspiration for other cities with circular ambitions. Some general lessons from these case studies are presented below:
For a city wanting to start with the circular transition, making a circular strategy is a good first step. Such a route map can take many shapes and forms but should eventually enable practical advice and commitments on how to become more circular. Learn more on how to develop a vision and strategy for your circular city and on cities as circular catalysts here.
The focus of both funding and advice should not only be on businesses that are already circular: many currently linear firms willing to make this transition may also need help. Supporting linear businesses in changing their current practices is an important aspect of creating a circular economy, especially when this transition requires on average one to two years.
Having clear definitions and terminology regarding a concept as diverse as circular economy is vital, especially in the early phases of the transition. Creating a definition framework early on will facilitate the selection of companies that are eligible for support.
Promising companies can be selected to offer them more in-depth support, allowing for more time and resources to be spent on companies with high potential.
More information
LWARB Circular Investments

Greater London Investment Fund

Advance London case study

featured on the Ellen McArthur Foundation city case studies portal.
Success stories from London based SMEs

Contacts
Mr. James Close (Head of Circular London)
Ms. Natalia Agathou (Business Advice Manager of Advance London)