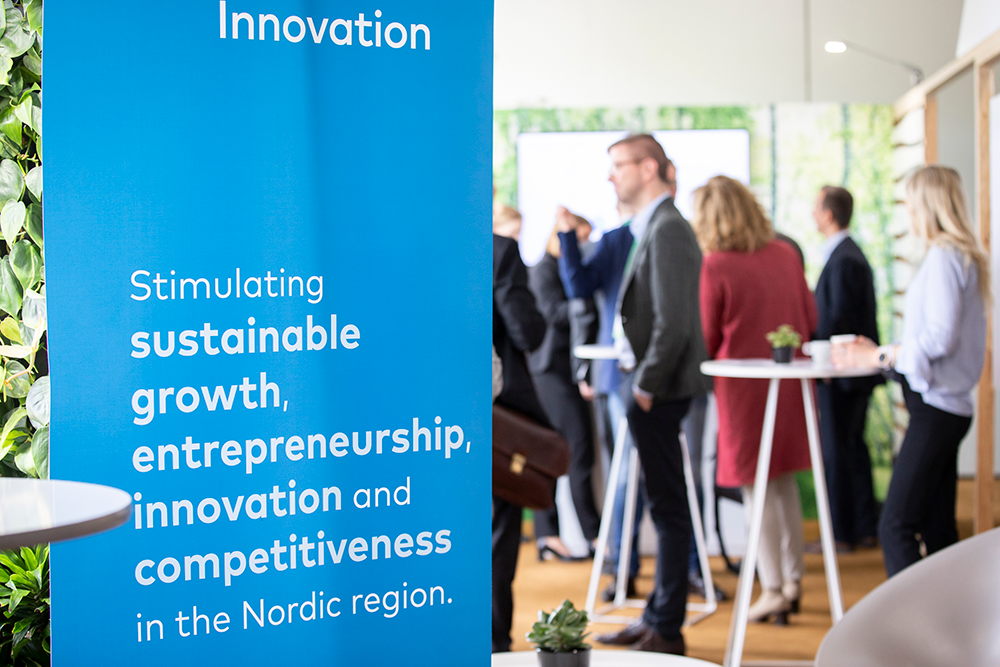 Financing a circular project
Circular Funding

LOOP Ventures

Nordic Circular Hotspot

Nordic Sustainable Business Transformation

Venture capital
Countries in the Nordic region have a strong reputation for sustainability. For good reasons: Denmark, Sweden, and Finland take up the top three spots of the Sustainable Development Goals Index (SDG-Index), followed by Norway (ranked 8) and Iceland (ranked 14)1. With their strong focus on sustainable development, it is not surprising that the concept of the circular economy has found fertile ground in the Nordic countries.
Nordic Innovation

is stimulating businesses to accelerate the circular transition in the region. The organisation, founded in the 1970s to promote research and innovation in Nordic industries, has made circular economy a central theme in their Nordic Sustainable Business Transformation

programme. In line with the cooperative vision of the Nordic Council of Ministers

, promoting cooperation is one important element of the programme. The ambition goes further: Nordic Innovation wants to challenge the Nordic industries for a circular future.
Challenging Nordic industries for a circular future
In their Nordic Sustainable Business Transformation programme, Nordic Innovation makes a strong link between circular economy, entrepreneurship, innovation, and competitiveness. The organisation emphasizes that developing the Nordics into agile frontrunners in the circular economy will contribute to achieving the Nordic Prime Ministers' vision of making this the most sustainable region in the world by 2030.
Nordic Innovation has different instruments available to support businesses and other organisations in their circular transition, with three types of support provided:
Ecosystems, networking and cooperation opportunities: this consists of ecosystem building to support organisations in their efforts to take circular economy from a strategy level to concrete business opportunities, via networking and cooperation opportunities offered throughout the region.
Financial support: the total budget of the Nordic Sustainable Business Transformation programme is just NOK 60 million. Because of this limited budget, the organisation works with dedicated calls to address specific issues in the region. An example is the Circular Cities & New Circular Solutions Call for Proposals.
Competence building and tools: Nordic Innovation uses its own expertise on circular business models to advise stakeholders. The organisation's programme on Circular Business Models in the Nordic region's manufacturing industry, described in more detail beneath, is an example of this type of support. To ensure up-to-date advisory and facilitation services, the organisation collaborates closely with partners such as Accenture , Avanto Ventures , and Sitra .
Examples of supported circular projects
Through the Nordic Sustainable Business Transformation programme, several circular projects are being  implemented:
LOOP Ventures : this project stimulates the uptake of new circular business ideas by organising collaborative pilots. Larger firms are matched with start-ups to test, pilot, and scale-up a new circular business idea in a time span of eight to twelve weeks. For example, Reima , a clothing company for children, developed a circular 'product-as-a-service' model . By subscribing to the service, parents receive a box with children clothing for every season and, once no longer in use, the clothes can be returned to Reima for reuse, recycling or remanufacturing. The LOOP Ventures project is a collaboration with Avanto Ventures and Sitra . A new edition of the LOOP Ventures project is up and running, with new partners from Denmark, Norway and Sweden to have a larger outreach. The partners will help companies explore relevant circular solutions and then help to pilot them for verification.
Circular Business Models in the Nordic Manufacturing Industry : this project aims to stimulate collaborative circular pilots across manufacturing value chains and ecosystems. The workshop-based project provides guidance and tools on how to pilot and implement circular business models to over 50 industrial participants. Circular pilots that the participants are working on range from using purchasing power to stimulate circular economy to remote sensing for maintenance, and from retrofitting of spare parts to remanufacturing of engines. Five Nordic manufacturing sectors are in focus: machinery and equipment, transportation, maritime, energy, and construction. The project is a collaboration with Accenture and Sitra , and was launched in Autumn 2019, with a second version of the workshop series coming up early autumn in 2020.
Nordic Circular Hotspot : this web-based platform provides broad access to the Nordic circular ecosystem that Nordic Innovation is developing with its stakeholders. Governments, businesses and knowledge institutes are invited to connect and share information. The platform also explores needs and opportunities for circular projects in the Nordics. A key part of the platform is a map of the Nordic region that depicts the locations of organisations, individuals and initiatives that are working on the circular economy, so that stakeholders are able to connect with like-minded individuals and organisations. The platform is loosely based on the Holland Circular Hotspot and is a collaboration with Circular Norway , Lifestyle & Design Cluster , RI.SE , and Cradlenet .
Lessons learnt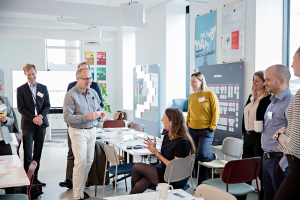 Based on the experiences and projects from Nordic Innovation, several lessons can be learnt:
Businesses are interested in understanding the economic rationale of the circular economy. Changing a business or production model directly affects the cash flow of a company. This often makes business owners hesitant to implement (large) circular changes. If you want to support businesses in their circular transition, it is important to explain what economic impacts are to be expected and provide concrete examples of successful businesses, showing how efficiency, new revenue streams or productivity gains were achieved.
Sharing experiences and lessons learnt requires nudging. Although people like to talk about their successes, real exchange of experiences does not take place by itself. Nordic Innovation has learnt that creating networks and encourage cooperation requires active support by a facilitator. With strong facilitation, organisations are more likely to engage and learn from each other and create larger impact by implementing sounder projects.
Collaborating with other experts in your efforts to support the circular transition is key. Initiating and supporting a circular funding programme requires different types of expertise. Nordic Innovation has learnt that you do not need to have all this expertise in your own organisation: establishing collaborations with other experts is important, as shown by the projects they have initiated, for instance in the LOOP Ventures pilot project for which Sitra provided knowledge on circular experiments and Avanto Ventures on venture development.
More information
Nordic Innovation's Circular Nordic webpage

Contact