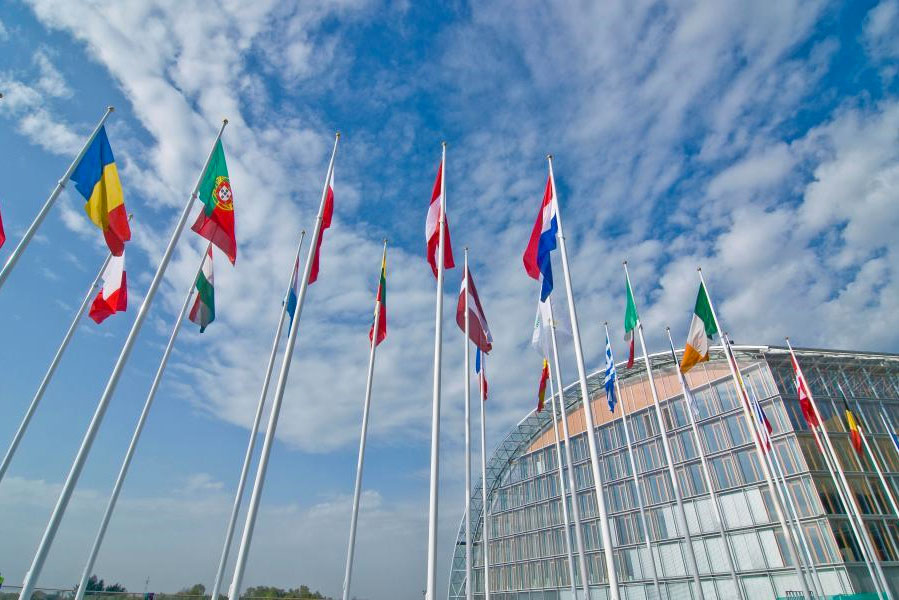 Financing a circular project
Circular funding programme

Direct funding

European Advisory Investment Hub

Indirect funding

InnovFin Advice
As the EU Bank, the circular economy has been high on the European Investment Bank's (EIB) agenda since the launch of the European Commission's Circular Economy Package

in 2015. Since then, the EIB has become a major partner for circular economy investments in the EU, which also reflects that such projects are well aligned to the EIB's public policy goals. The EIB concluded at an early stage that transitioning to a circular economy requires a systemic approach and a new mind-set, something that has influenced EIB's circular activities.
In the last five years, the EIB provided EUR 2.3 billion in co-financing for circular projects via a diverse set of financing instruments supporting different types of circular projects. The circular experience and expertise acquired by EIB experts is shared with project promoters to encourage circular change and improve the bankability of circular projects.
In 2019, the EIB began its journey to become Europe's Climate Bank

. The Commission's European Green Deal

includes circular economy as an important pillar towards carbon neutrality. The EIB will therefore continue its efforts to further support the circular transition in Europe, with focus on awareness building, advisory and financing.
Awareness building
To increase awareness about the circular economy, the EIB prepared a Circular Economy Guide

. Among others, the guide includes circular economy categories and project types. This guide has contributed to creating a common understanding and shared view of the circular economy and related challenges and opportunities, both inside the EIB and among its partners and clients. EIB experts also analysed the access-to-finance conditions for Circular Economy projects

.
Acknowledging that cities can act as cradles and catalysts for circular developments, the EIB prepared a guidance document called 'The 15 circular steps for cities'

, with support from the European Investment Advisory Hub. More circular documents and information can be found on EIB's circular economy webpage

.
Advisory support
The EIB provides technical and financial advice to public authorities and to public or private companies, in particular for complex and risky projects that often require particular attention. EIB experts are also involved in different circular networks, for example the Commission's CE Finance Expert Group

, the FinanCE working group

and the Urban Agenda Partnership on Circular Economy

.
The EIB provides advisory support mainly through two channels:
The European Investment Advisory Hub is a joint initiative of the European Commission and the EIB, which provides technical advisory to circular economy project promoters. The Hub also works to facilitate knowledge sharing activities between circular economy stakeholders in Europe. More information about the Advisory Hub's support to the circular economy can be found here .
InnovFin Advisory is a partnership between the European Commission and the EIB designed to help improve the bankability and investment-readiness of innovative projects that need long-term financing. It also provides advice on improving the overall investment conditions in existing and emerging sectors.
The EIB's advisory services range from:
market analysis of circular economy ecosystems,
initial screening of circular projects,
structuring of projects and improvement of business plans to increase bankability,
identification of financing needs and options,
adjustment of funding sources and financing structure,
design and set-up of financing schemes devoted to circular economy.
Financing
Direct financing
Large scale projects of public as well private sector entities (from EUR 15 million project budget) can be directly financed by the EIB. For municipalities, the EIB offers municipal framework loans that can be used for multi-component investment programmes, for example with a circular thematic focus. EIB's average ticket size for this kind of programmes tends to be between EUR 50 and 100 million. Also private sector projects can be supported through senior as well as sub-ordinated financing for amounts of at least EUR 7.5 million financing.
What types of projects does the EIB look for?
all types of circular projects in almost all sectors,
also projects which are not 100% circular may benefit from EIB financing,
projects that are innovative and may require risk capital can be supported through special instruments.
The EIB is keen to finance circular projects and is trying to adapt its existing lending instruments to the varying needs and risk profiles of different kinds of projects and promoters.
Indirect financing
In order to also support smaller projects EIB has developed various intermediated products. In cases where multiple, smaller projects (typically below EUR 25 million individual project budget) are concerned, we seek to work together with partners active in financing circular economy projects. Such partners may include financial institutions or funds, which have adequate due diligence processes and monitoring systems in place to ensure the proper support of eligible projects. Circular funds set up by cities or regions may also receive funding from EIB. Intermediaries interested in EIB funding must have established a clear approach to identifying projects and ideally also a good pipeline of projects.
An example of indirect funding is the programme "Smart Cities, Climate Action & Circular Economy II" developed in partnership with the Belgian bank Belfius. The focus of this programme is to finance smart, circular and climate action investments in cities.
The due diligence and monitoring of project progress is usually conducted by the intermediaries. For example, for the Lage Landen Circularity Loan for SMEs and Mid-Caps

, the leasing company De Lage Landen has set up in cooperation with EIB a clear set of criteria which circular projects have to meet. This means that the smaller sub-projects will undergone a proper analysis and due diligence.
For smaller and earlier stage companies, various instruments with risk sharing capacity are used. The European Circular Bioeconomy Fund is one such instrument recently developed together with the European Commission. Through this Fund, the EIB can provide funding to smaller and riskier circular bioeconomy projects than usually targeted with its standard lending instruments.
Lessons learnt
In its work on understanding and supporting the circular economy, the EIB has drawn the following lessons:
The circular economy is a complex and multifaceted topic. Making efforts to build awareness and create a shared understanding of linear challenges and circular opportunities may help to close the knowledge gap between industry and investors.
Circular projects and companies are often well aligned with the EIB's public policy goals, and these companies often take a more innovative approach in their business model.
There is a large diversity in the financing needs of circular economy projects depending on sector, company size and associated risk profile. This requires a continuous effort in matching the supply of finance with demand.
Often, circular economy projects have a riskier profile than their linear alternatives. To further increase the support to circular companies there is a need to properly value the benefits of linear de-risking/future proofing in circular business models, and properly consider emerging circular business and market opportunities.
Technical and financial advisory can help young and innovative companies improve their business case and increase the bankability of their project. It can also help public authorities set up bespoke financing schemes aiming to support smaller circular projects.
More information
EIB's circular economy webpage

Contact